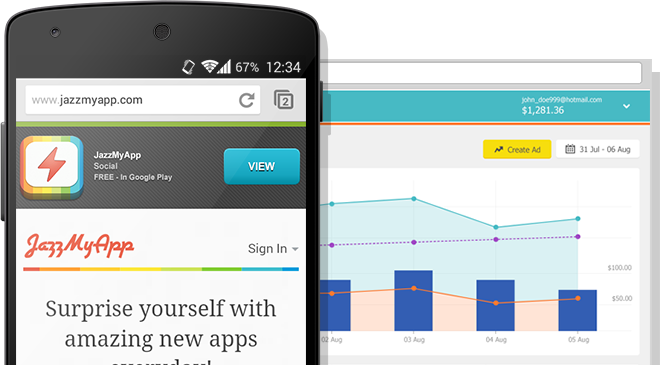 As low as $0.01 per click
Drive app downloads, acquire high quality users and increase brand engagement with innovative ad solutions.
Start getting users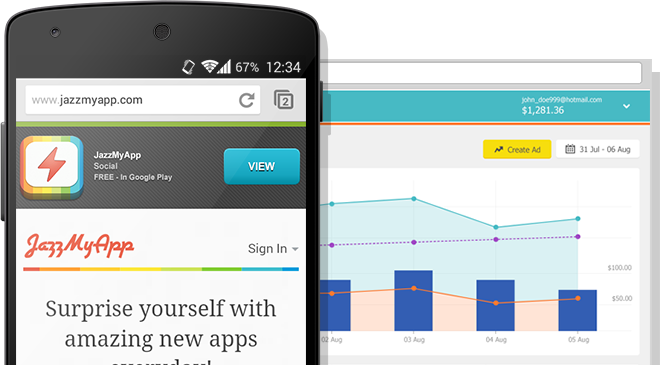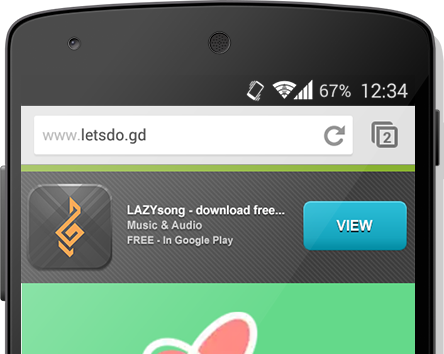 VIVA Smart Banner
Promotes your app first, then automatically advertises other apps in our network and you get the money.
Start making money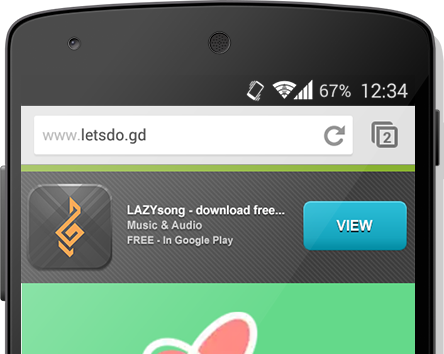 Advertisers
Powerful analytics
Measure and optimize your campaign's impression, click, click-through rate and more with our simple yet robust dashboard.
Global reach and scale
Promote your app to millions of people worldwide and grow your user base with exclusive in-app advertisement, mobile and desktop banner.
Advanced targeting options
Reach the right audience by targeting your ads to specific location, platform, device type, medium and more.
Publishers
Monetize every click
Monetize your app or website directly to advertisers in just a few clicks. Save those precious time to grow other parts of your business.
Quick and easy integration
Configure ad space, copy and paste code to app or website and you are done. It's that simple.
Effective ad units
Maximize and earn good living with creative ad units that deliver high eCPM. We're publishers too and share the same interest.